Pryme Tyme Bell Family

REGISTER NOW FOR THE 2021-2022 SCHOOL YEAR!
The Bell Family YMCA is a Christian-based State Licensed facility that is also quality rated to provide a safe, convenient, and active place for your child. The After school program is offered to children ages 4 -12 years old. We have responsible, energetic staff members, who are dedicated to helping your children develop the YMCA's five key character traits of Caring, Honesty, Respect, Responsibility, and Faith. We provide bus transportation from all area elementary schools, pre-schools, and the Middle School.
Online Access to Your Account
Access your account for the following:
Register for Before and After-school Programs
Pay Any Balances
Print End of Year Childcare Tax Statements
For online access to your account - CLICK HERE!
To download the HOW TO REGISTER ONLINE packet - Click Here
Program Dates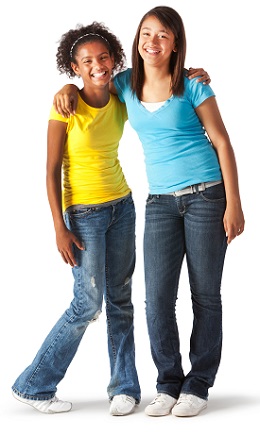 August 2nd, 2021 - May 27th, 2022
When you register for our program, you are securing your child's spot in every week of the program. Each child is allowed two vacation weeks, which you will not be charged for. (Refer to the parent handbook for more details)
Program Time
Close of school – 6:00 p.m.
Program Cost
Registration fee (non-refundable): $30.00
Full Week Members: $50/week Non-members/CAPS: $65/week
Partial Week Members: $36/week Non-members/CAPS: $46/week
10% discount for additional children from the same household who are enrolled in the program
For your convenience, we offer automatic weekly draft from a checking, saving, Visa, Mastercard or Discover.
Financial Assistance Available
We're glad to offer financial assistance to those families who need it. To request FA, please complete and turn in application available at the welcome desk (along with the necessary documents) to the Front Desk. There is a limit on the amount of assistance available.
Program Site
Hartwell-Bell Family YMCA
281 Opal Street Ext.
Hartwell, GA 30643
Program Activities:
Arts & Crafts
Homework Time
Devotion
Snacks
Fitness
Gym Games
Outside Play
Character Development
Age Groups & Ratios:
We run a "Center-based" program. The children will move as a group to each activity
4-6 years Angels
7 -9 years Saints
10-12 years Crusaders
(Please click on the links below for more information and registration forms .)
School Out Camps
What about holidays during the school year? Click Here for more information about our School Out Camps.