Gymnastics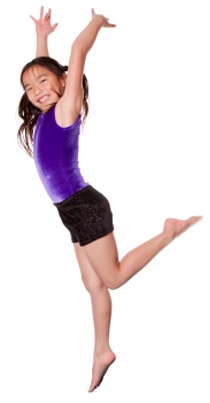 Spring Semester 2024
Click Here to Log in and Register!
---
Tiny Tot Twisters
This is a structured class for boys and girls between ages 3-5. No experience necessary. Participants will rotate between bars, beam, floor and trampoline, learning basic gymnastics skills including balance, jumping, rolling and swinging. Participants will work on strength, discipline and listening skills, all while having fun!
Class Times:
Monday 4-4:45pm (Ages 3-5)
Tuesday 9-9:45am (Homeschool ages 3-5)
Wednesday 4-4:45pm (Ages 3-5)
---
Beginner Twisters
This class will teach proper basics of gymnastics. Participants will practice vault, bars, beams, floor, strength and flexibility and will learn foward and backward rolls, cartwheels, handstands, pull overs, casts and back hip circle to proceed to the next level in a safe manner.
Class Times:
Tuesday 10-11am (Homeschool ages 5+)
Tuesday 3:30-4:30pm, 4:45- 5:45pm (ages 5+)
Friday 4-5pm (*ages 4-7)

This class will be focused on a younger class age to help advanced preschoolers and younger school aged children get more practice time on beginner level gymnastics skills.
---
Intermeditate Twisters
This class is for those who have some gymnastics experience. Whether at our facility or a different facility. This class will improve skills learned in the beginner classes and progress into new skills that will prepare them for a higher level of gymnastics.
Class Times:
Thursday 3:30- 4:30pm, 4:45-5:45pm (Ages 5+)
---
Advanced Twisters
This class is for gymnasts that have progressed through the beginner and intermediate classes. If your child has previous gymnastics experience at a more advanced level, this is a great place to start!
Tuesday or Thursday 6-8pm
Pre-Team
This class is by invitation ONLY. This class requires all skills and practice in the same manner as our competition team. Participants practice vault, bars, beam, floor, strength and felxibility. This class focuses on skills needed for competition, but with less commitment.
Class TImes:
Tuesday and Thursday 6-8pm
---
Boys ( SPRING 2024 AVAILABILITY TBA!!)
This class is for boys ages 5 years and up. It is a beginner class that will give boys the foundation they need to continue to grow their strength, flexibility and skill set.
Class Times:
---
Tumbling & Trampoline ( SPRING 2024 AVAILABILITY TBA!)
A class for kids who have some tumbling experience and wish to continue developing skills.
Class Times:
---
CLICK HERE
for info about private lessons