Schools Out Camps- Bell Family

Bell Family
On most days when school is out in Hart County (dependent upon staff availability), we will offer child care (School Out Camps) at the YMCA. Registration will be available 2-3 weeks prior to the beginning of the camp.
Registration/Payment:
Email amy@gapiedmontymca.org to check availability and registration.
All registration is available online. CAPS participants must register at the front desk. You will be required to make a deposit of $10 per instance at the time of registration. The remainder of the balance will be drafted from your account based on the draft date in the table below.
Policies in our Pryme Tyme Parent Handbook apply to all School's Out Camp dates.
Rates:
Single daily rate: Member $25 Non-member $30
Weekly rate: Members $110 Non-member $135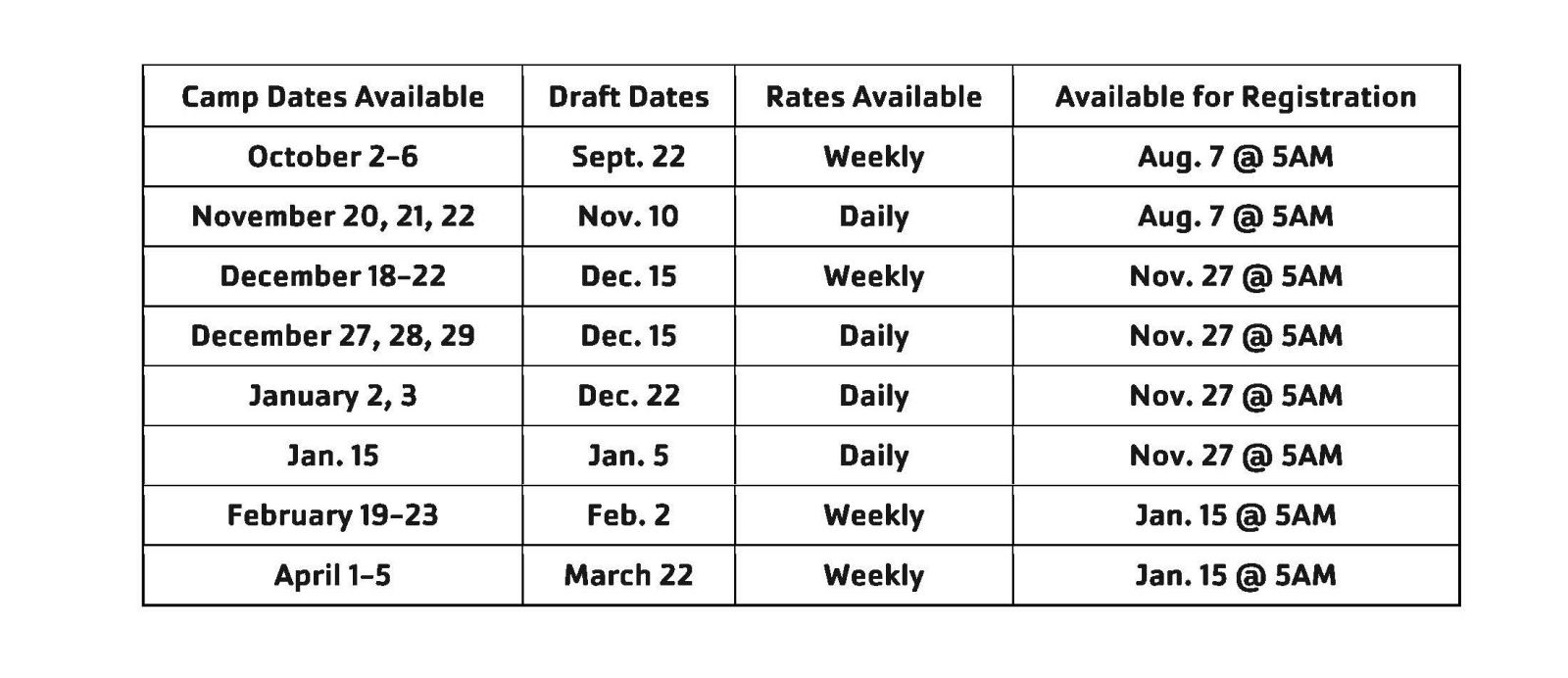 Hours of Operation:
School's Out Camp operates between the hours of 7:00am - 6:00pm.
There is no early drop off at this time.
Meal & Snack Information
Please send campers with a refillable water bottle.
Please send campers with a nutritious lunch. If a lunch is not sent in and you are unable to bring one in, you will be charged a $10 fee to cover expenses - payable at the end of the day. For the safety of our campers with allergies, please do not send any items that contain peanuts. Lunch brought from home can not be refigerated or microwaved.
Children need to eat breakfast prior to camp arrival.
An afternoon snack will be provided.
Refund/Credit policy:
Below is our updated policy for refunds and credits:
Withdrawal from program with 8 or more days notice to School Out Days/Weeks beginning, you will receive a full refund
Withdrawal from program with 1-7 days notice of School Out Days/Weeks beginning, you will receive a system credit
There will be NO refunds or credits for withdrawals or absences after School's Out Camp has started. NO exceptions.
All withdrawals must be made to the Youth Programs Director in writing and is processed according to the date received.
Any system credits provided must be used by the end of the school year (May 31, 2024).
See registration information below:
Contact the Youth Programs Director to confirm space availability and the registration form. Payment is due upon registration in order to secure placement (amy@gapiedmontymca.org).