Group Exercise Bell Family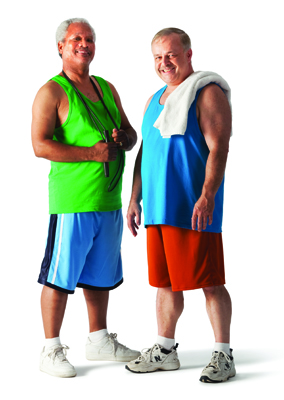 Click on the schedules below to see when your favorite exercise class meets!
CLICK HERE for the September 2023 class schedule and description (updated 8/31/23)
Spaces are limited so please call 706.856.9622 to reseve your spot the Friday prior to the week you are wanting classes

Bell Family YMCA of Georgia's Piedmont offers aquatics classes for our members. Classes are offered May - September each year.
---
RKC
Utlizing a kettlebell, class participants will be guided through avariety of movements designed to develop strength. Take advantage of personalized instruction from our instructor, David, in this small group setting!
Cost: $25 for 6 classes
Orientation will be held March 9th at 12pm
Classes will be held Wednesdays at 12pm
Sign up at the font desk!
---
TRX
Click on the schedule below to see when our TRX Group Training sessions meet!
CLICK HERE for our 2022 schedule
CLICK HERE for a description of each class
TRX Specifics
Minimum 3- Maximum 8 per class
1 Class: $5/member; $8.00/non-member **class only**
4 Classes: $15/member special
Unlimited Classes within the same month: $30/member special (You must register for all classes you are planning to attend
**For all classes payment must be made at the time of registration**
Advanced TRX: Invitation only
1 Class: $7/member
4 Classes: $15/member special
***Classes are non-refundable unless we have received a 24hr notice***
---
Active Older Adult
Silversneakers
The Bell Family Branch participates in the nation wide Silversneakers (TM) Fitness program. This program, offered through Blue Cross Blue Shield and Humana, are part of a Medicare and Medicaid supplemental plan that covers the cost of your YMCA membership. Check with the office for a list of upcoming events.
Stop by the YMCA anytime for a tour and to find out if you are eligible*.
*Eligibility is based on your Medicare supplemental insurance plan and is only available through Blue Cross Blue Shield and Humana.